---
Site Updates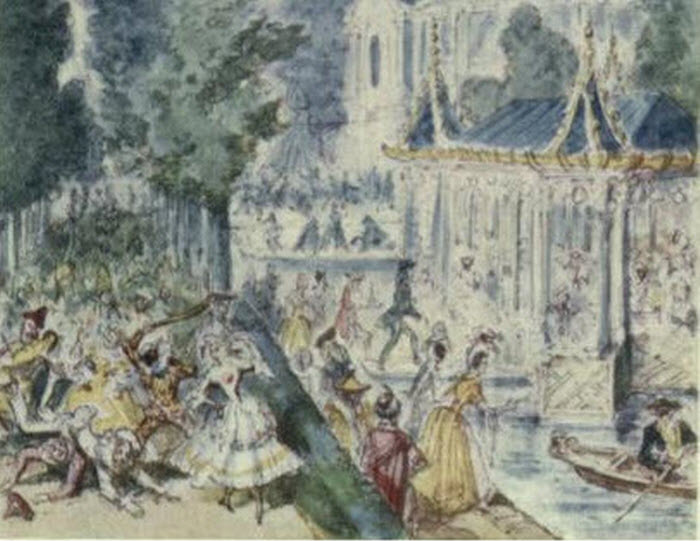 ---
Futuure Upgrades
Add Fuller gallery Isaac Cruikshank
DONE
Add article and gallery of rowlandson
Add Article About Robert Cruikshank
DONE
Add Galery of Illustrations by Robert Cruikshank
DONE
Add Archive.org material
Add Life of Cruikshank http://www.gutenberg.org/ebooks/44741 and http://www.gutenberg.org/ebooks/44742
Add My Sketch Book - http://www.gutenberg.org/ebooks/44743
Add Political Parodies http://www.gutenberg.org/files/44520/44520-h/44520-h.htm (not downloaded yet)
Add New Readings on Old Authors - http://www.gutenberg.org/ebooks/44740 (not downloaded yet) - Put in Satire Section
Add English Spy by Robert Cruikshank - http://www.gutenberg.org/files/20001/20001-h/20001-h.htm#Blink2H_4_0009
Add Maiden Aunts by Robert Cruikshank - https://archive.org/stream/tomracquethisthr00manb#page/n23/mode/2up
Add Cruikshank At Home (by Robert Cruikshank) https://archive.org/stream/cruikshankathom01cruigoog#page/n186/mode/2up
Add english Caricaturists - https://archive.org/details/englishcaricatur00ever (has info on all 3)
This section records the changes an updates to this site about
George Cruikshank and his art
. Although the site has been up an running since around December, 2006, I did not previously keep track of changes to the site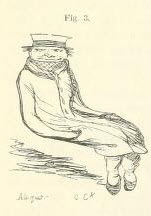 November 14, 2021 -- Added content to the section about Isaac Cruikshank in th eform of a mini gallery. Expanded the section about the Bottle, an unsung example of an early graphic novel. Added links to the revaped content from the navigation side bar. Made th epictures bigger in the Bottle Section.
May 22, 2021 -- Added canonical links to almost every page on the site.
May 21, 2021 -- Built a new xml sitemap and linked it and also submitted to google.
May 7, 2021 -- Added an SSL certificate and forced a redirect to the https version of the site. Corrected path to the srylesheets so they load correctly despite the redirect.
May 25, 2020 -- Made some housekeeping fixes. Corrected some spelling errors on some articles.
May 10, 2020 -- Added a short biography about Robert Cruikshank, george's alcoholic brother who never got the recognition he deserved.
May 6, 2020 -- It's been a while since I made any changes. The site gets a decent amount of traffic. I will be making some upgrades to make it look nicer and adding new content to take this to the next level. Replaced with the favicon with a smaller, faster loading one. More changes coming soon.
Nobember 20. 2017 -- added an article about the literary magazine Bentley's Miscellany which published illustrations by Cruikshank. Also made some minor tweaks to various articles.
March 7, 2017 -- added articles on Joanna Southcott and a magazine called The Scourge.
December 17 , 2016 -- Added a gallery of illustrations of life on Bow Street, a Victorian neighborhood known for crime and prostitution.
October 8, 2016 -- removed the underperforming mobile ad on he right hand columnn and replaced with a standard asynchronous one. Also added page level ads for mobile
October 6, 2016 -- added articles about Edmund Kean, and the British Bee Hive
June 11, 2016 -- Updated the Privacy Policy
June 1, 2016 -- added Google Analystics
November 16, 2015 -- tweaked the meta description of John Bull after noting that it was getting a lot of views on Google but almost no click through, suggesting that the descriptionof the site was turning people off. Eliminated reference to Cruikshank and instead made it all about John Bull.
October 21, 2015 -- Converted site to a mobile friendly format. Added biographies of Robert Cruikshank and Isaac Cruikshank.
December 11, 2014 -- Tweaked the wording of the front page to improve SEO hopefully.
December 8, 2014 -- Optimized size of images on front page for faster loading
March 29, 2014 -- Enhanced content on the front page. Added an article about William Ainsworth and about caricatures.
March 15, 2014 -- Submitted site to Google Webmaster Tools as well as location of sitemap.
March 1, 2014 -- Added a and article about the life and career of George Cruikshank.
Febuary 26, 2014 -- Added a Robots.txt file, and added a meta tag description to the front page.
Febuary 25, 2014 -- Added an RSS Feed.
Febuary 12, 2014 -- Added new site maps. Extensively redesigned the ssi shell. Fixed broken links. Added images.
February 5, 2014 -- Improved the layout of the front page, imporved title tags, added illustrations here and there. Added a google ad above the fold
March 20, 2013 -- Fixed some broken links
March 18, 2013 -- added a section in French. Added illustrations of Sir John Falstaff and Cruikshank's political satire including the story of the One Pound Note.
March 17, 2013 -- tweaked the SSI pages. Built a section on Cruikshank's caricatures and criticisms of his work.
March 16, 2013 -- Updated the site map and deleted the entire gallery of Robert Cruikshank drawings. For now this site will focus on his better known brother George. I decided to delete the gallery because it was poorly set up - this is what you get when you start a site without an overall plan. Eventually I will add artwork by Isaac and Robert Cruikshank to subdomains dedicated to them alone. I also added a new gallery of illustrations from The Miser's Daughter by William Ainsworth. Also addded a contact form and a biography of George Cruikshank.
March 15, 2013 -- Added illustrations from Jack Sheppard, Oliver Twist, The Irish Rebellion, and The Bottle.
March 13, 2013 -- Re-designed the front page. Will eventually apply to all of the site in order to standardize its appearances and make it more SEO friendly. NEXT UPGRADES: add directory of illustrations - caricatures - satire - specific books.
January 21, 2013 -- Minor site tweak. A major overhaul is coming soon.
May 16, 2011 -- created and added a favicon to the front page only.
May 8, 2011 -- redid the front page and made minor tweaks throughout. The new front page uses server side includes and the next step is to standardize the appearance of the site throughout. Moved the content of the "George Cruikshank" page to the front. Built a page about cartoonist James Gillray
January 29, 2011 -- built a new section on the art of George Cruikshank, which consisted of a reprint of an 1865 article by Thackeray
January 24, 2011 -- added a picture of George Cruiskhank to the front page, and increased the occurrence of the search term on the index.
November 21, 2010 -- added more links to the George Cruikshank illustrations gallery
November 13, 2010 -- made some seo improvements to the George Cruikshank page, which on this date ranked on the 11th page of google for the same search term. We'll see if the SEO tricks move it up the rankings at all.
October 30, 2010 -- built the galleries of George Cruikshank illustrations. Will deepen content later.
October 21, 2010 -- made some minor fixes to the front page.
October 17, 2010 -- added more content regarding George Cruikshank to the front page.
February 11, 2010 -- added photographs of George Cruikshank
February 9, 2010 -- added a new section about the life and art of George Cruikshank, as well as articles on caricatures and the John Bull
January 24, 2009 -- added a section summarizing the top search terms that people use to find their way to this site. George Cruikshank is the favorite. Few people seem to search for Isaac Cruiskhank.
September 21, 2009 -- changed the privacy policy.
December 19, 2008 -- added a privacy policy.
October 22, 2008 -- added text descriptions to the first 37 images in the Robert Cruikshank gallery.
March 29, 2008 -- created a 404 error page. Improved the look of the About Us page.
March 16, 2008 -- fixed some broken links. Added a robot.txt file. Added captions and title tags
March 15, 2008 -- added a section of illustrations about the criminal underworld of Victorian London by George Cruikshank
March 14, 2008 -- revamped the front page.
November 3, 2007 -- added alt tags, improved the headings and added text from the book Frank Fairlegh to the George Cruikshank gallery.
October 20, 2007 -- added this page to keep track of all future site updates :). Made some minor tweaks to the front page to improve the linking structure and menu a bit. Improved the layout of the index pages for the George Cruikshank and Robert Cruikshank galleries. The next major planned upgrade is to create an xml feed of the images on this site. Note to self: add the feed to yahoo and other directories for faster indexing by the search engines; also need to add text to the alt tags for all of the illustrations on the Robert Cruikshank section.
Planned Future Upgrades




Fix the biography of Robert Cruikshank
Add text and commentary to each 219 images of Robert Cruikshank gallery
Add the text and images from The Loving Ballad of Lord Bateman to the George Cruikshank Section
Add a proper h1 tag and title to the Robert Cruikshank gallery pages
Add meaningful captions for the Robert Cruikshank drawings.
Add text from the book to coincide with the Robert Cruikshank illustrations
Improve the navigation menu in the Robert Cruikshank section so that each page can access the site map, the home page and also gives you a "you are here" link. Also crosslink with George Cruikshank
Add addthis social bookmarking button to each of the pages in the Robert Cruikshank and George Cruikshank galleries
Add meaningful alt tags to the George Cruikshank illustrations - Done
Add captions below each George Cruikshank illustration. The captions would be taken from the text or the image istelf. The point is to make the pages more google friendly because currently they are heavy on images and light on text.- Done
Add title tags to these sections etc
Use auditmypc.com to create a link report, site map, and google map. Identify and fix any broken links.
As these to do items are crossed off the list, add the completed items to a what's new section on the front page itself.









---